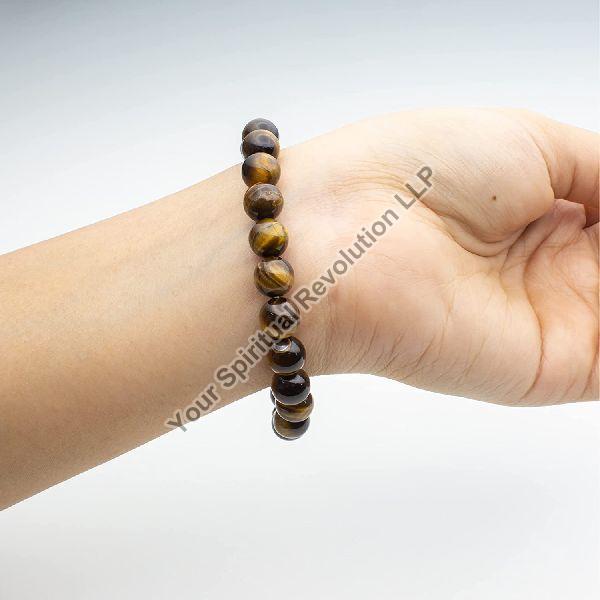 What is Tiger Eye Crystal?
Tiger Eye crystal is used in astrology as a chatoyant stone since it is a red metamorphic rock. The luster highlights its golden colour. It looks like a tiger's eye due to the brown and yellow stripes. It, therefore, acquired its name. People's inner flames are sparked by this stone. Additionally, they wear natural tiger eye crystal bracelets and rings. Its goal is to instill in them a sense of extraordinary patience, fearlessness, and brightness.
The Quartz family includes the tiger eye. Planets Mars and the Sun are connected to it. It is taken from the mineral crocidolite and subjected to oxidation. They once wore this stone during combat. It enabled them to endow them with Tiger-like qualities. It possesses exceptional astrological and metaphysical qualities. As a result, it is a gemstone that is quite inexpensive.
Astrological Benefits of Tiger Eye Crystal
Guards against Bad Luck
The wearer will supposedly be protected from evil eyes thanks to it. Furthermore, it drives away bad spirits. It gives its owner a tremendous amount of self-confidence.
Betterment of Health
The Root and Solar Plexus chakras are the ones where Tiger Eye works best. There is a chakra called the root, which promotes good health and success in life. It increases self-confidence and inner strength.
Energy Boosting
Focus-enhancing Tiger Eye is very helpful. Additionally, it strengthens endurance and revivifies the senses.
Ensures Success
It removes uncertainty from the wearer's thoughts. It helps in maintaining balance. Having a stone that shields the user from bad intentions.
Facilitates Healing
It has a lot of healing qualities as well. Tiger eye improves spine strength and detoxifies the body. Ailments related to the stomach and digestion are also relieved.
Enhances Concentration
Children who struggle with issues like lack of focus, and insomnia may benefit from using this stone.
Boosts Financial Gains
Tiger Eye also helps the person financially and elevates their position. It is therefore highly recommended for businesspeople as well.
Appropriate for Any Gender
It is a universal stone that can be worn by people of any gender or zodiac sign. It boosts their vigor, honesty, and vitality. It is quite advantageous for those whose birthdays fall on the numbers 2 or 7.
Increases Self-Belief
This stone is very advantageous for those who are hesitant since it can increase their self-confidence and correct any personality abnormalities by getting rid of their timidity.
Conclusion
Tiger's Eye mixes elements that boost vitality. This gemstone is ideal if you wish to control your own inner strength and overcome emotional barriers. Its confident, uplifting vibe is also incredibly powerful when it comes to attracting prosperity. Tiger's Eye can assist in changing negative emotions into more uplifting ones. It might help you shift your perspective so that setbacks are seen as challenges instead of obstacles. You will get the ability to overcome fear and develop courage thanks to this gemstone. Tiger's Eye assists you in keeping in mind that you can do anything you set your mind to.