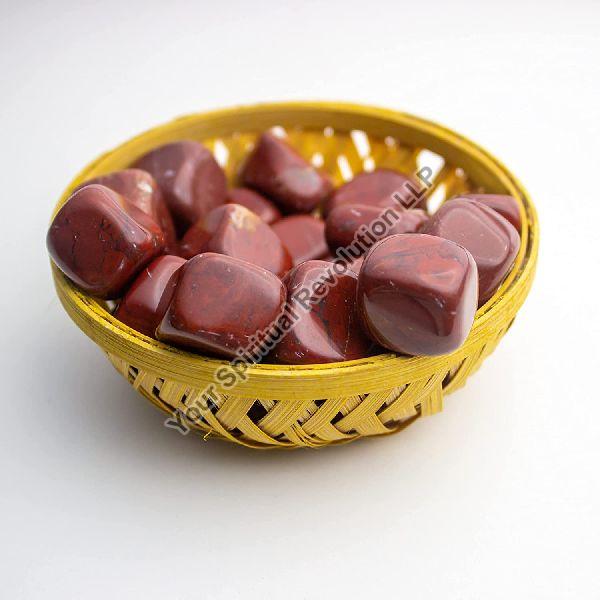 Red jasper is a stone that has historical ties due to its robust physical and spiritual protection. Due to its unique metaphysical properties, red jasper stone has enormous significance. Red Jasper is a microcrystalline variety of quartz with giant grainy crystals instead of fibrous layers.
It is opaque. It's pigmented due to the iron oxide process that gives it a rich red colouring. The meaning of red jasper is grounding, passion and protection. It has huge usefulness.
The Uniqueness of Red Jasper Stone
Red jasper is an ancient and sacred stone that carries a special meaning throughout dozens of cultures since the beginning of human existence. Red jasper stone is considered a powerful healing stone. It is very unique.
Jasper is regarded as a gemstone that gives a sense of well-being, intensifying that feeling. Red Jasper has been a stone of protection for thousands of years. Red jasper stone can create and help balance aggressive, dynamic energy. Red jasper is used to staunch wounds and enhance fertility.
The Significance of Red Jasper Stone
Red jasper stone is a brightly coloured stone applied to the opaque jasper. Medicinal values are long attributed to jasper. People believe that wearing it can strengthen the stomach. The stone's colour and lustre tend to deteriorate with exposure to sunlight and heat. Always check the authenticity of the red jasper stone while buying it from the red jasper tumbled stones supplier.
Sign of Authentic Red Jasper Stone
If you want to test the authenticity of the red jasper stone, you should consider the following factors-
If you have a natural red jasper stone, you won't be able to scratch it with a knife because it is challenging.
If you look at it under a magnifying glass or microscopic, it can contain black streaks or bands of different colour variations rather than a flat hue.
You can see the mineral visibility in the jasper stone, which is unique.
Benefits of Using Red Jasper Stone
The significant use of red jasper stone is as follows-
Red jasper stone helps with balance, stamina, courage, and strength.
It is known as the stone of endurance.
A favoured talisman for magicians, scholars, and scribes.
Red Jasper is one of those stones that scream energy right down to its very core.
Red jasper stone can bring stamina, courage, and inner strength.
Proper Care of Red Jasper
Jasper stones are rugged and durable stones. The best method for cleaning red jasper is to use warm soapy water with a soft cloth or brush. Be sure to thoroughly dry the stone and all jewellery settings before storing or wearing.
You can remove red jasper stone or jewellery before playing sports or any other activity leading to perspiration. Clean red jaspers quickly if they become dirty to preserve the colours of this porous stone.
You can search online to choose the best quality red jasper stone at an affordable price. It will help you significantly in many aspects.