Selenite White Tumbled Stones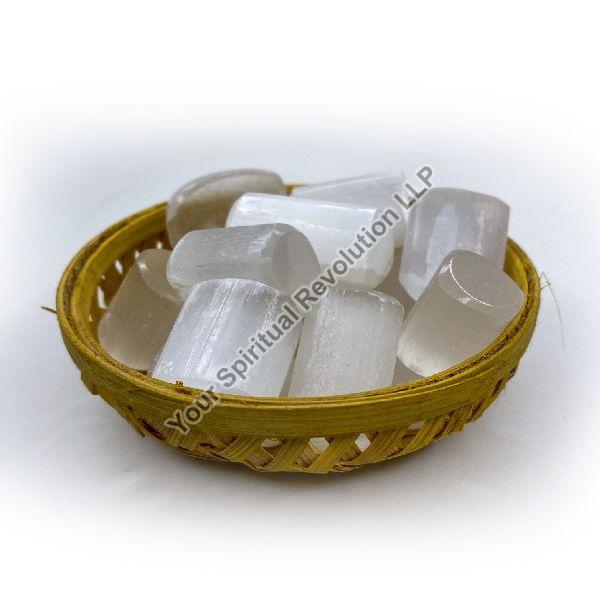 Price :
INR 349.00 - 399.00
/ 100 Gram
Buy Now
MOQ : 5 Gram to 1 Kilogram
Business Type
Exporter, Supplier, Trader
Size
24mm - 38mm
Color
White
Feature
Durable, Sturdiness
Click to view more
Product Details
Gemstone Type
Reiki Healing
Brand
Your Spiritual Revolution
Delivery Time
7 Working Days
Natural Selenite Tumble Stone: Weight: 100gms (5-6pcs) Colour: White

Selenite is a gentle yet very effective healing stone and energy shifter. Its white purifying light and high vibrations can supercharge and cleanse your surroundings, home and office.

HEALING POWER: This healing stone will remove negative and toxic energy around you and will cleanse the aura around you, making the space soaked in purifying white light. The beautiful spiritual stone holds the energy of the light, making it one of the most magnificent creations of Mother Nature.

The Natural Healing Tumble Stone is used for various purposes like Spiritual Rituals, Reiki Healing, Crystal Healing, Numerology, Tarot Reading and Astrology.

According to Vastu and Feng Shui, Selenite plays a vital role in harmonizing the mind, body, and soul. If you feel heaviness or emptiness around your surroundings, then Selenite is just what you need. Remove negative energy with this Vastu item for home, living room, office & Vastu correction and make way for positive energy & transformation.

CLEANSING Stone: The divine crystal is naturally self-cleansing and can be also used for charging your other crystals and as a tool for your altar as it absorbs negativity from surroundings.

Selenite is a crystallized form of gypsum mineral. It is a highly recommended stone for meditation and connecting to your higher spiritual self. Because of its high vibrational energy and frequency, meditating with selenite resonates with your vibrational frequency, allowing you to access higher levels of perception and spirituality, or activating memories and abilities from past lives.
Read More...
Looking for "
Selenite White Tumbled Stones

" ?
100 Gram